We at Burcor Fencing are very excited to be serving LEXINGTON, KENTUCKY! Our Lexington area phone number is 859-258-2004, and we encourage you to call us today to discuss your commercial fencing needs. We offer free estimates and encourage you to ask us about our financing options!
We want Lexington to know that Burcor is the nation's leader in aluminum fencing and we will be happy to tell you all about our Burcor Signature Series Fence!
Check out one of our recent Kentucky commercial installs: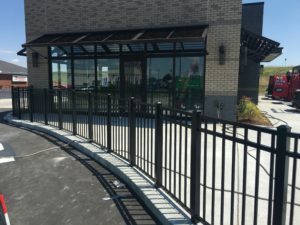 Serving the Lexington area is one of our favorite things to do!
Call us 859-258-2004 or email us today!