Let our knowledgeable staff bring your vision to life!
"The best to work with and they provide quality for an affordable price. Professional with a family-like touch. "
"...friendliest to work with & the finished product was everything we had hoped for..."
WE HAVE MOVED!
6702 Dixie Highway in Florence, KY 41042
FREE ESTIMATES (859) 356-1945
Serving Commercial Clients NATIONWIDE 
Servicing Residential in Greater Cincinnati/NKY, Indiana, Lexington and Louisville
Great terms. Great rates. Ask us about our financing options!
Our knowledgeable staff can help your vision come to life.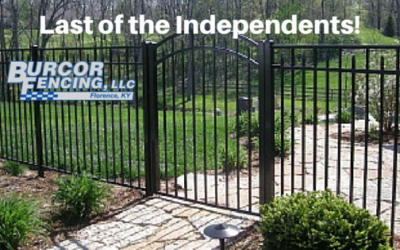 Burcor Fencing is known as the "Last of the Independents" in the Northern Kentucky/Greater Cincinnati/Lexington area! In today's big box world, what does this mean to those seeking residential or commercial fencing? It's means that we care. Burcor Fencing is not too...