Serving Greater Cincinnati, Northern Kentucky, & Central KY
Burcor Fencing is the Last of the Independents in the Lexington, Northern Kentucky/Greater Cincinnati Area! What's that mean to you?
Simply that we are NOT too big to stop caring about you, the customer. Call us for a Free Estimate and see for yourself
why you should work with Burcor Fencing on your fencing project.
With over 37 Years Experience your satisfaction is what is Important.
We install our fences with pride and integrity, providing professional quality workmanship and materials for ALL customers.
We are the leader in maintenance-free aluminum fencing in Central and Northern Kentucky, and Greater Cincinnati!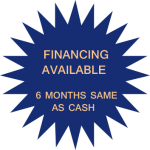 We offer a full variety of fences, including
Aluminum Fencing – Assorted styles and colors

PVC Vinyl Fencing – Assorted styles of maintenance free fence

Swimming Pool Fencing – We can design according to the local code requirements

Chain Link Fencing – Available with vinyl coating and in assorted colors

Kentucky Board Fence – 3 & 4 Board – with and without liner

Horse Fencing

Custom Designed Fencing – Tell us what you'd like and we'll make it happen
Call us Today or Complete the Form under Free Estimates to schedule your appointment.
Please call us at  859-356-1945



We look forward to serving you

! Thank you!