FREE ESTIMATES (859) 356-1945  Ask About Our Financing Options!
Serving Greater Cincinnati, Northern Kentucky, & Lexington KY
Lexington Area Phone Number: 859-258-2004
Burcor Fencing, LLC. is a family-owned and operated business that is truly one of the last of the Independents in the Northern Kentucky, Cincinnati & Central KY Areas! We provide professional quality workmanship and materials on every project.  There are hundreds of possibilities in styles and colors for PVC and Aluminum fencing so you can customize exactly what you envision for your space.
Our knowledgeable staff can help your vision come to life with a free on-site estimate. 
We also service large and small commercial jobs both at home and nationwide. There is no project too big or complex for Burcor Fencing!  But, we are NOT too big to stop caring about you, the customer. Call us for a Free Estimate and see for yourself why you should work with Burcor Fencing on your fencing project.
With over 37 Years Experience your satisfaction is what is Important. We install our fences with pride and integrity, providing professional quality workmanship and materials for ALL customers. We are the leader in maintenance-free aluminum fencing in Central and Northern Kentucky, and Greater Cincinnati!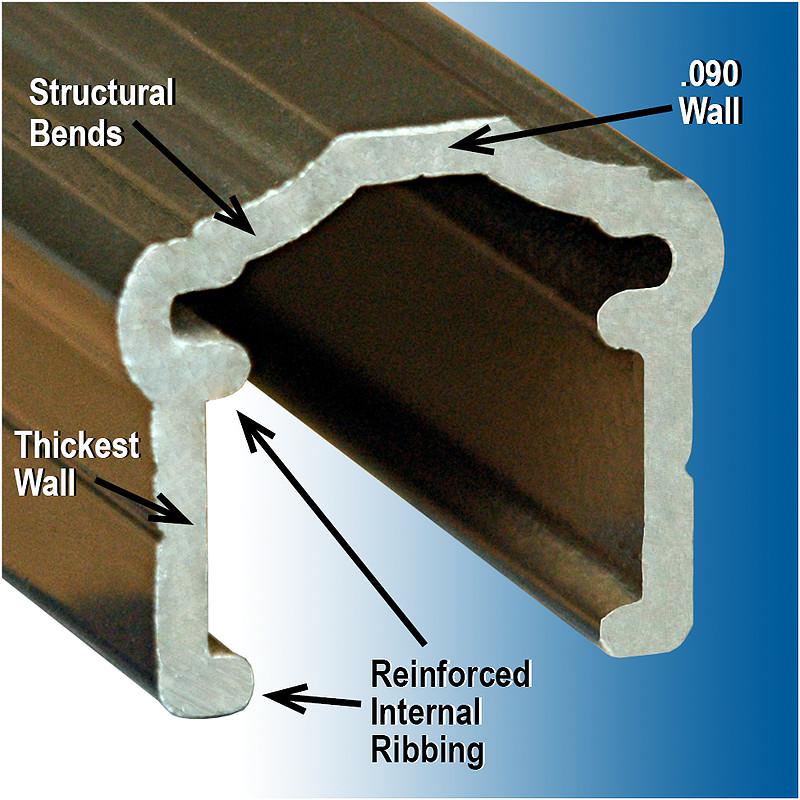 Burcor Fencing is partnered with the premier aluminum fence manufacturer in the world. Their vast years of manufacturing experience in the aluminum fencing industry gave us the knowledge to pass onto you the revolutionary horizontal rail which combines the
thickest walls, most structural bends and reinforced internal ribbing.

This revolutionary rail

maintains a .090 wall thickness

throughout the entire rail,

unlike other manufacturers who use a different thickness on top and on the sides.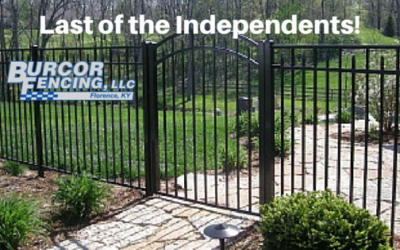 Burcor Fencing is known as the "Last of the Independents" in the Northern Kentucky/Greater Cincinnati/Lexington area! In today's big box world, what does this mean to those seeking residential or commercial fencing? It's means that we care....